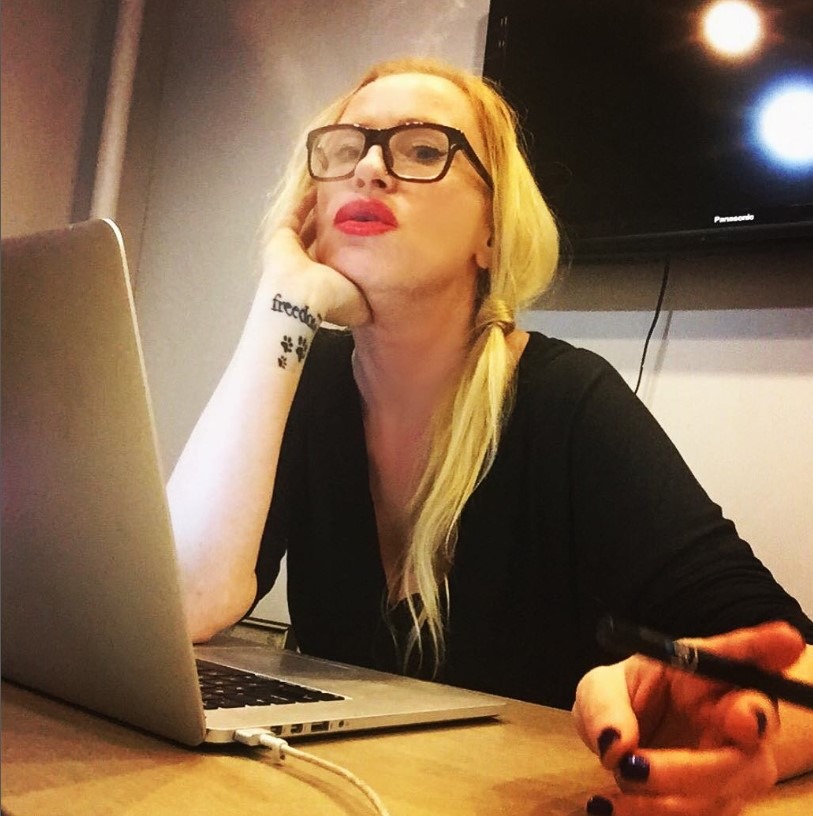 About Me
Maxine Page is a writer, reporter, journalist, editor, and on-air commentator. She has a background in news, current affairs, politics, travel, music, sociology, and criminology.
Maxine started her career in the UK as a residential social worker at a Lambeth Council group care home for troubled and abused teens. She transitioned into media working for Northern & Shell, John Brown Publishing, and Virgin Radio.
Maxine Page left London in 2000. She's since lived in Bangkok, Los Angeles, New York, Mexico City, Acapulco, Oaxaca de Juárez, and Malaga. Maxine currently divides her time between the UK and Spain. She's worked in various journalistic roles, mediums, and genres — including a 15-year stint in the cutthroat world of US tabloids and fast-paced breaking newsrooms. Maxine was an AMI tabloid/Trump "whistle blower." She collaborated with The Washington Post and Ronan Farrow on Catch & Kill and Weinstein #MeToo stories.
Maxine is passionate about truth, politics, world news, equality, and equity. Human rights and systemic judicial reform. Maxine's studying for a BA (Hons) in Criminology when she's not working. She's also an obsessive documentary watcher -- the more wretched and depressing, the better. Maxine paints, creates and makes weird shit. She's a media masochist who loves to monitor and dissect Alt-right ideology and conspiracy theories. In addition, she engages in advocacy and campaign work for causes that she actually GAFA.
Maxine Page produces exclusive reporting and original, compelling stories within all genres and in a platform-appropriate tone and voice. She's far from highbrow, aims to maintain close to zero ego as possible, and loves her some MAFSA. So, Maxine can also create and write pop culture, music, and entertainment-related content.
She also has an opinion on pretty much everything and everyone, except Phil Collins, despite years of attempting to form one -- so weird. But, yeah, op-ed central y'all.